For your internal communication
You might wonder why a coach by heart offers business writing services. Well, during highschool, all I wanted to become was a journalist. I have always had and will always have a love for writing. And I am passionately curious about people and many fields of interest, to be able to look at situations from various perspectives. During my corporate career, most of which I spent as a teamleader and project manager in the financial services industry, I learned a lot about leadership, not only from a practical standpoint but also the theories behind team and human dynamics and the impact on leadership. So, curiosity and humans are the linkage between my original desire to become a journalist and being a coach, and there is an infinite, complex and inspiring topic to write about: It's all about leadership! Developing people and organizations from the inside out.
You lead and influence others through communication and interaction with your team, peers, customers etc. When working with coaching clients, optimizing their communication often times surfaces as their key goal for our process. What I realized was that senior managers, team leaders and HR folks alike felt challenged when it came to written internal communication. Some stated that they had no capacity or time, some were very honest in sharing that they disliked writing, and often times there was just no dedicated communication professional in the company who could have supported communicating the business strategy or vision, for instance.
In addition to my other coach qualifications, I also am a Certified Story Coach™ and consider myself an expert in storytelling, considering diverse audiences, and creative approaches to writing. I not only write articles, speeches, newsletters, website content etc. for my clients, I also present leadership topics in key note speeches.
Inspired Executives provide you with these content writing, editing, and proofing services:
Text coaching: An extra fresh touch for any business document.
Ghost writing: From writing speeches for an important leadership moment to creating a polished presentation. It's never just a presentation; it's your reputation.
Change communication: From creating the communication concept to writing individual building blocks for an organization's internal communication channels.
Career transitions: Supporting you in creating a compelling resume and application letter.
Site makeover: From reviewing your website to writing content for your online presence.
Social networking: From writing blog posts on leadership topics to supporting your Facebook page or LinkedIn presence.
Proofing: Correcting proofs for clients who speak German as their second language.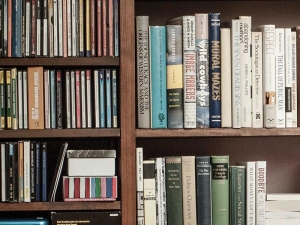 Communication affects everything you do. It's the one skill that impacts results across the board. Collaborating with Inspired Executives on your internal communication or personal documents helps
your message cut through the clutter
accelerate the progress and process of strategic execution, leading change and team performance
connect the dots between strategic priorities and action
bridge the gap from plan to execution and achieve excellence
maximize the ROI of your words (if words were a currency)
engage and inspire teams to drive results
Find out what our clients say.
Inspired Executives' Leadership Philosophy
The Inspired Executives' approach to developing supportive and transformational leadership in work and life is embodied in this philosophy:
Leaders are made, not born. Everyone is a leader in their lives, some of us also hold corporate leadership roles. Leaders emphasize their self-development. They know they can move beyond their fear or whatever might currently block them to become the best versions of themselves.
Leading others starts with leading yourself. Leaders who enhance their awareness have the greatest impact as they effectively manage the congruence of intention, action and perception. They are able to transcend their egos. They look inside first.
Leaders, who choose to express their most valuable qualities authentically and courageously, enable change and have a bias for action. Their leadership infuses organizations with inspiration and energy that move people forward. They focus on people and gaining clarity to achieve alignment and results.
Leaders see their team members as human beings. They are able to acknowledge and look beneath immediate actions or human expression. Leaders are aware of the interlinkage of physical, emotional, mental and spiritual energies. They bring their whole selves to work and life, and they encourage others to do the same. They are very curious, open-minded, and flexible. They listen deeply and ask powerful questions.
The world needs leaders who are dedicated to creating a thriving future for global businesses and our collective and sustainable well-being. The future requires leadership with the creative capacity to contribute to the evolution of humanity and transform its way of thinking and being in organizations across the globe.