The business case for change management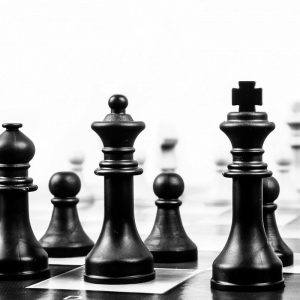 Missed goals:
More than 60% of change initiatives fail to achieve the intended results.
More than 70% of all strategic change projects face major difficulties that they are not completed.
Negative influence on productivity:
57% of companies experience a downturn in productivity during a phase of transition.
Change saturation. Almost 70% of change experts report that their organization is close to change over-saturation.
Biggest challenges:
Changing opinions, organizational culture and identity
Lack of commitment & involvement by top management
Management expertise to lead through times of change
Underestimation of project complexity
Scarcity of resources (budget, staff)
A McKinsey study examined the effect of organizational change management programs on their return on investment. The study shows the ROI was
143% when an excellent organizational change management program was part of the initiative (i.e. for every dollar or euro spent the company gains 43 cents);
35% when there was a poor change program or no change program at all (i.e. for every dollar or euro spent the company loses 65 cents).
If change is not properly managed, uncertainty and resistance increase, morale and motivation drop, dysfunction sets in, productivity declines, and performance decreases in teams and the organization as a whole. Change management designed and exhibited by seasoned experts accelerates the transition process to the "new normal". Actively managed change leads to higher speed of adoption, better employee engagement and higher proficiency.
First and foremost Inspired Executives strive to understand the clients' needs and their specific culture, and grasp contextual information as comprehensively as possible. Through structured interviews with key stakeholders, observations, site inspections, focus group workshops and other methods we gain data for analyzing the 'as is' situation. The information is captured in change impact or stakeholder analyses. Based on this data and its analysis we are able to recommend and design appropriate and effective interventions.
Change in organization simultaneously occurs at different levels: Individuals change their beliefs, skills and attitudes. Teams establish new rules, processes, and relationships. The organization as a whole changes its culture, structure, or leadership model. Inspired Executives offer these interventions geared to implement the desired change:
Coaching (1:1 and for small teams) in change management projects aims at helping managers and teams work through the implications of the change themselves, without telling them what to do. Instead, they are enabled to identify answers for themselves, thus, becoming co-creators of the change.
Workshop design and facilitation, e.g. creating the company's vision, mission, and value proposition
Design and delivery of leadership development sessions or programs
Change communication concept and writing of agreed pieces in English and German
Individual and organizational development needs will continually be uncovered during the change process, and will lead to regular adaptions and adjustments of the change plan. Impact of interventions and progress needs to be regularly tracked, monitored and (re-) evaluated based on the agreed goals.
In the light of transformation and change, mutual accountability and joint performance is difficult for teams on their own to achieve. Therefore, teams benefit from working with someone outside the team to facilitate their development. There is always the potential for conflict between senior management team, functional business goals, personal agendas of team members etc.
Teaming up with Inspired Executives to facilitate change projects enhances the chances that
senior leadership teams are on board and aligned
there is a sense of urgency and a strategic vision for the undertaking based on the values of the organization
it is transparent as to who will be affected and how through stakeholder or change impact analyses and appropriate internal change communication
actions are enabled and barriers are removed through engagement activities, internal change communication, and staff development measures, e.g. coaching skills for managers
progress is made and acceleration sustained
changes are anchored in the corporate culture.
Find out what our clients say.
Inspired Executives' Leadership Philosophy
The Inspired Executives' approach to developing supportive and transformational leadership in work and life is embodied in this philosophy:
Leaders are made, not born. Everyone is a leader in their lives, some of us also hold corporate leadership roles. Leaders emphasize their self-development. They know they can move beyond their fear or whatever might currently block them to become the best versions of themselves.
Leading others starts with leading yourself. Leaders who enhance their awareness have the greatest impact as they effectively manage the congruence of intention, action and perception. They are able to transcend their egos. They look inside first.
Leaders, who choose to express their most valuable qualities authentically and courageously, enable change and have a bias for action. Their leadership infuses organizations with inspiration and energy that move people forward. They focus on people and gaining clarity to achieve alignment and results.
Leaders see their team members as human beings. They are able to acknowledge and look beneath immediate actions or human expression. Leaders are aware of the interlinkage of physical, emotional, mental and spiritual energies. They bring their whole selves to work and life, and they encourage others to do the same. They are very curious, open-minded, and flexible. They listen deeply and ask powerful questions.
The world needs leaders who are dedicated to creating a thriving future for global businesses and our collective and sustainable well-being. The future requires leadership with the creative capacity to contribute to the evolution of humanity and transform its way of thinking and being in organizations across the globe.